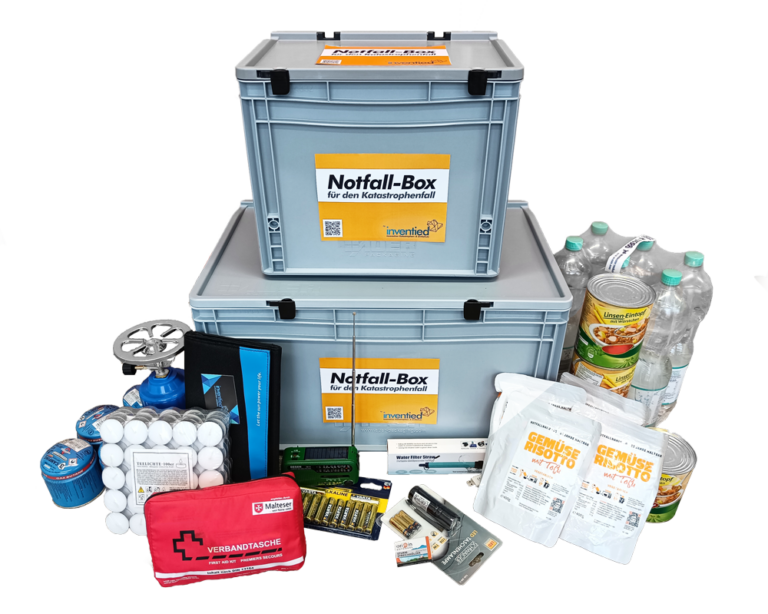 The smart box just in case
With the emergency box from inventied you are well prepared in emergency situations.
You have all the equipment for a power, water and communications failure in one place. Ready to hand and expandable as required.
For more information about the emergency box, please visit our webshop or send an e-mail to info@inventied.de.