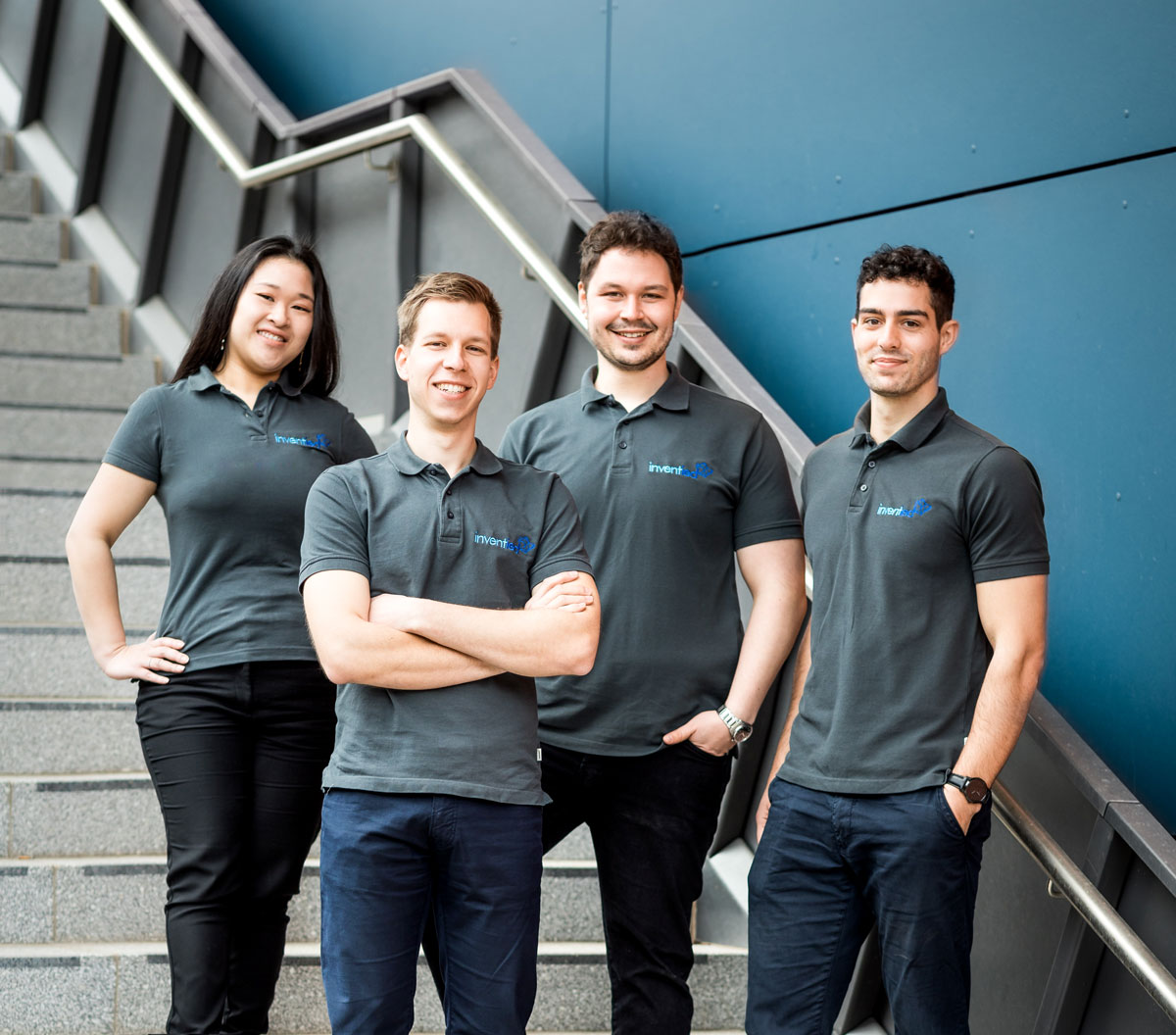 inventied – (from left) Trang Lam, Lukas Kalnik, Markus Weidmann, Jan Schellhaass
We are a motivated and strong team of four industrial and mechanical engineers.
Jan Schellhaass works in product development and marketing, which enables him to provide our customers with unfiltered information on all products.
Markus Weidmann is also active in product development and also carries out testing to ensure both the functionality and the safety of our products.
To ensure that our products meet your price expectations, Trang Lam is responsible for the area of finance and accounting.
For production, sales and service, Lukas Kalnik is your contact for every request.
As a part-time job, we volunteer at THW to help people in disaster situations. We incorporate the experience and knowledge gained in this way into our products. Together we are inventied – a start-up that has set itself the task of supporting both disaster control and civil protection in all areas.
It all began during project work at Kaiserslautern University of Applied Sciences in close cooperation with THW. The aim of the project was to modernize and increase the efficiency of the THW's salvage specialist group by developing a completely new system for transporting the operational material. The result is a modern load carrier that is able to carry over 2000 prescribed and supplementary materials for an operation. This eliminates the entire loading time and the salvage specialist group can be on site up to 65% earlier to help people in need. There are also advantages such as less mental stress on the helpers and improved ergonomics. The high level of acceptance within THW and the great added value for the common good motivated us to found inventied. We have set ourselves the goal of providing the best possible support for rescue and disaster control organizations in all areas.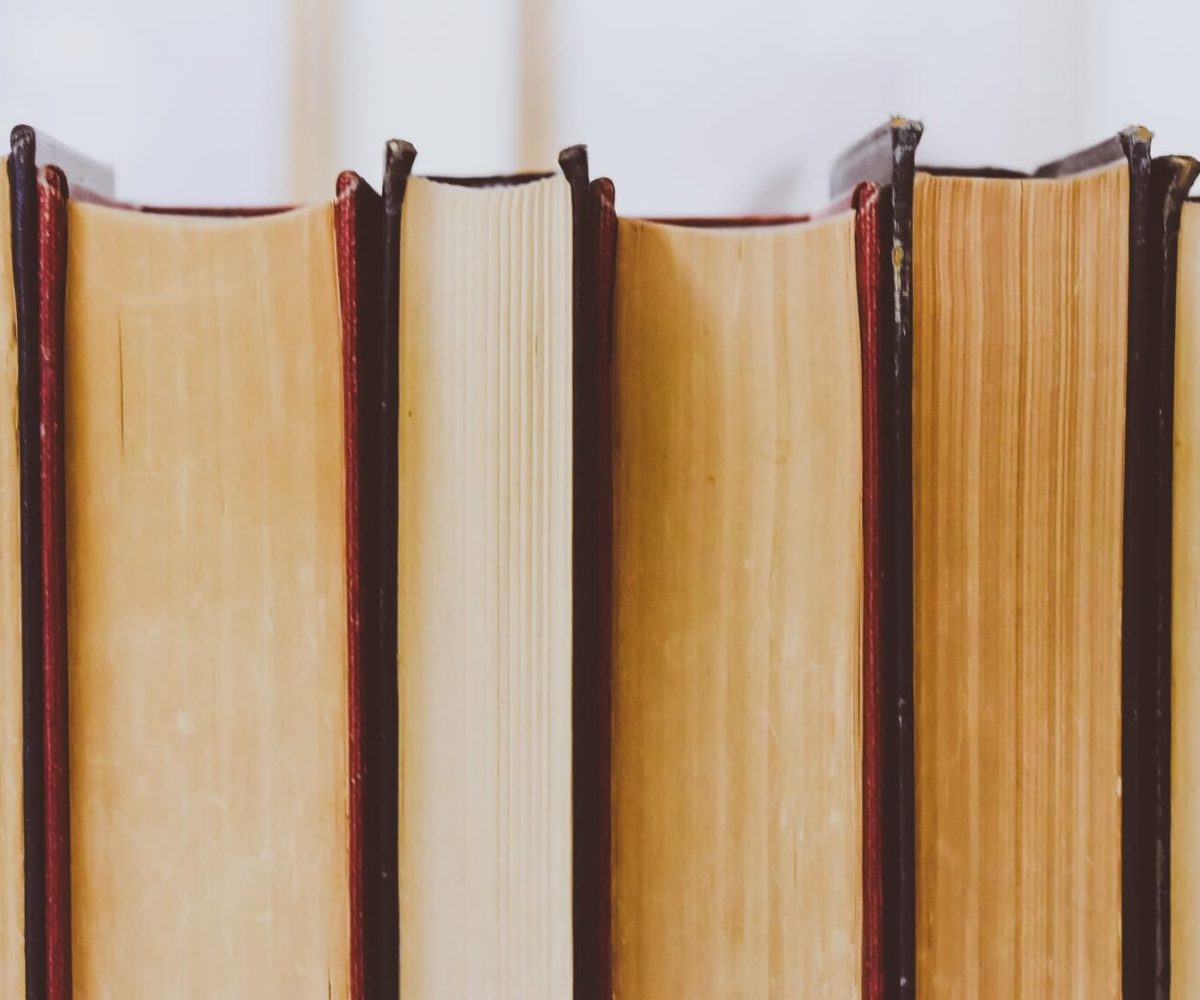 Our goal is to revolutionize and modernize disaster and civil protection. With our sustainable products, we aim to make the world a safer and better place by establishing national and international standards for preventing and eliminating emergencies. We achieve this standard through a combination of time-efficient and ergonomic products, digital solutions and training for the population. Digital networking makes the decision-making and planning processes leaner, which means that dangerous situations can be reacted to quickly and efficiently on site. This affects the internal as well as the external cooperation of organizations. With targeted training courses for the population, people around the world learn how to deal independently with dangerous situations. The preventive measures lead to an improvement in the overall situation, as fewer people find themselves in situations where they need help.
We attach particular importance to working together at eye level , that everyone can freely express their opinions and ideas and that private restrictions are taken into account . It's also perfectly okay to make mistakes – as long as you own up to the mistakes and learn from them. You can always rely on the helpfulness of the team. We are also passionate about what we do because we are all here to make a difference and make the world a better place. All this combined with joy, a positive attitude towards work and mutual trust in each other enables us to develop innovative and sustainable products with quality . Of course, we want to pass on our inner values to the outside world and want to convince with both customer friendliness and customer satisfaction .